SHANNON MCNALLY

www.shannonmcnally.com


8 p.m. Saturday, December 1, 2007
Otherlands Coffee Bar
641 S. Cooper

MAMA's Tenth Anniversary Season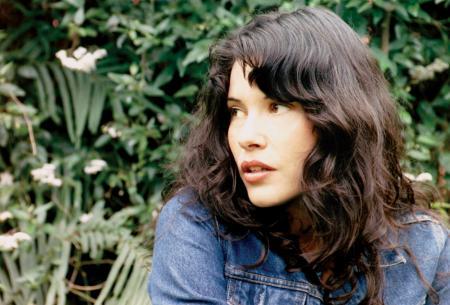 Shannon McNally is a soulful singer and an entrancing songwriter. Drawing on the defiant spirits of outlaws and visionaries such as Jesse James, Susan B. Anthony, and Little Richard, she takes her listeners on a timeless and haunting journey through her self-coined North American Ghost Music on her new album GERONIMO.' Her spine-tingling voice, easy inner beauty, and songs that linger almost make you wish she'd rob your bank.

Shannon's literate songs inhabit a range of characters, many downtrodden and disaffected. "I write in the folk tradition." she says. Remarkably, Shannon never hides her influences (which range fromm Woody Guthrie to John Steinbeck to Bruce Springsteen), but she never sounds exactly like them either. Her voice is a remarkable instrument, alternately offering alluring purrs, Dylanesque sneers, blues queen shouts, and balladeers' rasps.

Citing early influences such as Jim Henson, Uncle Remus, Yellow Submarine, and Star Wars, McNally's sensibilities were definitely shaped by the events and imaginations of the day. She graduated from the same high school in Freeport, NY, on Long Island, that produced such folk heroes as Lenny Bruce, Lou Reed, and Run DMC. Her debut album inspired Rolling Stone to liken her to "a young Mick Jagger" and give her album 3 1/2 stars. It also spawned the AAA radio hit "Now That I Know," which also appeared on the Sweet Home Alabama soundtrack. McNally has toured with Willie Nelson, Stevie Nicks, John Mellencamp, Ryan Adams, Robert Randolph and the Family Band, and Rufus Wainwright. She has appeared on The Late Show with David Letterman, Late Night with Conan O'Brien, and The Tonight Show with Jay Leno. There is no doubt that Shannon McNally has arrived as an artist.
---
RICHARD GILEWITZ

www.richardgilewitz.com


8pm Saturday, November 10, 2007
Otherlands Coffee Bar
641 S. Cooper

Tenth Anniversary of MAMA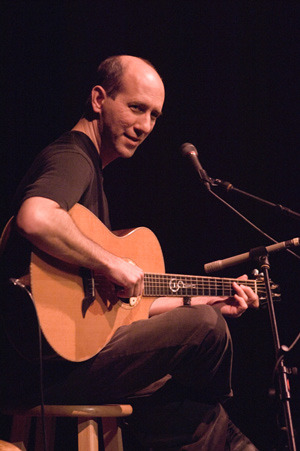 Richard Gilewitz, fingerstyle guitarist, humorist, and storyteller, is fondly known as one of the strangest men in acoustic music today. He continues to fascinate his audiences with fingerstyle gymnastics on his 6- and 12-string guitars while spinning yarns too unbelievable not to be true. Combining standard and unique tunings with his interpretations, Richard's music delivers colorful samples from European, Contemporary, & Spanish Classical works to the Traditional Folk, Blues and American Primitive eras. His ability to make one guitar sound like an entire orchestra stems from 33 years of well-honed technique and 25 years of on the road worldwide touring, creating his own signature sound that has been captured on his CDs, DVDs, and songbooks.

But it is his live shows that bring out the best in this seasoned performer who follows a distinct cadence that creates a glow that continually grows a little brighter with each tune. Whether playing solo or sharing the stage with such greats as John Hammond, The California Guitar Trio, the late John Fahey, Greg Brown, or Patty Larkin, Richard delivers acoustic magic that sparkles in a live setting.

With his return to the Otherlands stage, Richard Gilewitz kicks off MAMA's Tenth Anniversary Season. This promises to be an exciting year. Watch this site for updates!

---
MICHAEL JOHNATHON
www.michaeljohnathon.com
8pm Saturday, October 27, 2007
Otherlands Coffee Bar
641 S. Cooper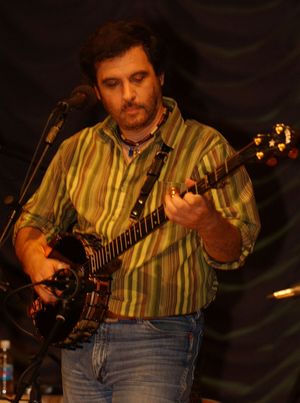 Michael Johnathon, host of the intergalactically syndicated radio, television, and webcast program WoodSongs Old Time Radio Hour, meets our own MAMA (The Memphis Acoustic Music Association). Sounds like a marriage made in heaven to us!

Michael Johnathon is a folksinger, songwriter, gardener, painter, concert performer, author, and now playwright with a worldwide radio and TV audience approaching two million listeners each week. He began his career in New York, moved to the Mexican border in Laredo Texas and then started performing in the Appalachian mountains while living in Mousie, Kentucky.

On Saturday afternoon, Johnathon will appear on Ed Dirmeyer's radio program, "Through the Cracks," on WEVL, FM 90, at 2:30 p.m.

If you're a WoodSongs fan, you'll want to be there. If you're not a WoodSongs fan, come too--you'll be a convert before you leave.

This could be the beginning of a beautiful friendship.

---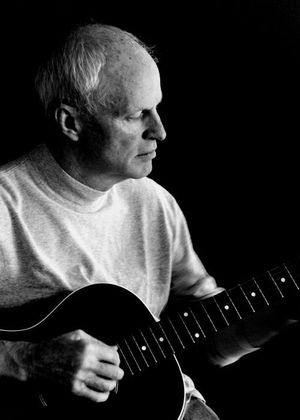 Sid Selvidge, local acoustic artist in the blues, gospel, and folk traditions, is well known and well loved in Memphis. His unmistakable tenor voice has been heard from the stage for more than thirty years as he passes on to us the Delta blues traditions and musical craft that he learned straight from the masters: Furry Lewis, Mississippi Fred McDowell, Mississippi John Hurt. After paying those early dues, Sid is a bit more comfortable now as senior producer of the syndicated radio show Beale Street Caravan, and his performances are not as frequent as they once were — all the more reason not to miss this one!

---
LES BARKER and EMILY KAITZ 

www.mrsackroyd.com
  /  
www.artistdirect.com/artist/emily-kaitz/451287
8pm Friday, June 29, 2007
Otherlands Coffee Bar
641 S. Cooper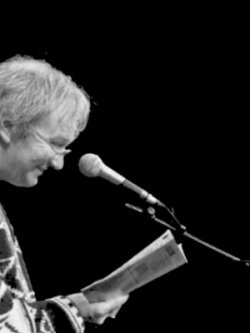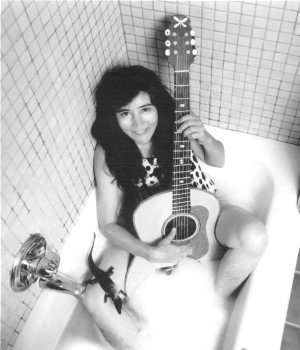 Les Barker is a poet, not a musician. He wanders onstage like Stan Laurel with Sid Caesar's timing and Ogden Nash's whimsical ability with the language. Most of his audiences don't quite believe what they've just heard; his subjects include glow-worms falling in love with cigarettes and a leopard adopted by a family of zebras. Les' verse has spawned a number of folk heroes, including Jason and the Arguments and Cosmo the Fairly Accurate Knife Thrower.

Emily Kaitz, who has been writing quirky, original songs for forty years, is a delightful musical complement to Les Barker. Based in Fayetteville, Arkansas, she tours regionally and has a national cult following. Her songs have been recorded by Trout Fishing in America, Chet Atkins, and the Austin Lounge Lizards. Emily's subjects include feng shui, yuppie scum, tornadoes, and "Banjo Players in Heaven." Don't miss these two clever artists in concert.

MAMA would like to thank Bill Schosser and Kim Halyak for underwriting this concert. Bill and Kim are celebrating their sixth anniversary.

---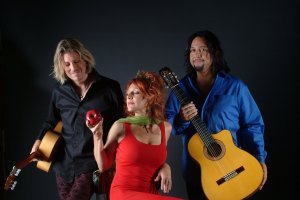 2006 promises to be an exciting year for acclaimed world-guitar-fusion trio Incendio. As for 2005, they've been profiled on ABC's Los Angeles TV show Vista LA, KCAL-9's On the Town and Telemundo's entertainment magazine Buena Onda, and songs from their four albums have been spun on hundreds of public radio programs. They've given close to 200 performances a year through the Western United States, and audience enthusiasm over their dynamic shows is generating buzz in the jazz and jamband communities as they graduate to bigger and more prestigious festivals. The group's principal players — bassist Liza (pronounced LEE-za) Carbé and guitarists Jean-Pierre "J.P." Durand and Jim Stubblefield - are poised to step onto the national stage. As Durand puts it, "This is the year for putting our cards on the table."

Toward that end, they have released two CD's in the last 8 months. On August 8, 2006, the trio saw the international release of their sixth studio CD, the jazz-oriented Seduction. Earlier this year, the group also released Dia y Noche, the concert recording fans and colleagues have long been urging them to make. Available as of December 2005 in DVD and CD formats on their own Incendio Music label, it literally shows day and night aspects of Incendio in action. While the nighttime footage was filmed in an elegant concert hall, the daytime scenes capture the electric intensity of an Incendio performance as they open for the Mavericks at the eclectic Strawberry Music Festival in Yosemite, California. The footage of Durand and Stubblefield's tightly interlocked guitar solos — almost like spiraling shredding contests — with Carbé propelling the floor-pounding rhythms, all three rocking from the gut, leaves no doubt that this is a band that is, first and foremost, about performance. Crowd scenes reflect the thrilled surprise of audiences experiencing Incendio for the first time. It's that immediate visceral response from listeners upon which Incendio has painstakingly built a reputation over the past six years.

"When we go to New Mexico," Carbé explains, "2,000 people show up to see us, and they really show up to see us. We've been there enough that they've heard about us, they like us and they show up when we're there." "We're definitely a niche market," Stubblefield allows. "But it's a niche market that, when a lot of people hear it, they say, 'I like that.' We'll play a street festival and sell 200 CDs in a couple of hours. The radio won't touch it but people who walk by and hear us think it's great."

Word of mouth has been crucial and delightfully kind to Incendio. Carbé recalls how a concert booker was turned on to the band by her guitar-fixated teenager: "This 14-yearold boy watches us on Vista LA and he's into Hendrix, he's into Coltrane, and he said to his mom, 'You need to hire these guys.' So she looked us up because of her son." Incendio was subsequently booked for a high-profile university concert series. "We always have had great word of mouth," Durand adds with gratified pride. "It's just approaching that tipping point. If we play for a thousand people, we won't get 800 people coming up and giving us a perfunctory pat on the back, saying, 'You guys are really good.' We'll get 50 people coming up saying, 'We will follow you into hell.'"

Incendio is well enough established in their field that other musicians cite the band as an influence. Throughout the late 1990s, Carbé, Durand and particularly Stubblefield were in the vanguard of Southern California's burgeoning nuevo flamenco movement. They started working together as Incendio in 1999; the band's name means "fire" in Italian, a nod to Carbé's Sicilian-American upbringing. But now that nuevo flamenco's presence has been minimized in the smooth jazz field and genre stars like Ottmar Leibert and Jesse Cook are competing with Chris Botti and Anita Baker for airtime on ever-shrinking radio playlists, Incendio's members are grateful they chose to expand into other arenas. Their meatier sound is a primary reason why they're still on the scene, supported by a multigenerational following of fans whose tastes range from jambands and jazz to fado and folk, in addition to the smooth jazz field to which the new CD Seduction is directed. Incendio's richly textured music is rooted in myriad sources: Carbé's flamenco and classical training, Durand's Peruvian heritage, Stubblefield's European travels and musical collaborations with Kuwaiti oud maestro Waleed Hamad, not to mention Durand's penchant for rock-style dramatics and Stubblefield's lightning-fingered jazzfusion mastery. Carbé's deceptively graceful bass playing grounds Durand and Stubblefield's dazzling twin-guitar attack, resulting in adrenalizing sonic explorations that take on greater dimension when they call in pals like longtime drummer Joe Shotwell (now residing in Napa), powerhouse tour drummer Tom Brechtlein (Chick Corea, Robben Ford, and Eric Johnson) and percussionist Scott Breadman (from the Rippingtons).

Their four albums — 2000's Misterioso, 2001's Illumination, 2003's Incendio and Intimo — have all been snapped up by fans and well-received by critics. But Carbé, Durand and Stubblefield agree that where Incendio shines brightest is on the stage. That fact was reinforced on a recent Northwest tour, when jaded soundmen were as enamored of the band as ticket-buying fans. One night, they were literally the biggest thing in town: When they played the cozy Café Luna coffeehouse on the Puget Sound island of Vashon, they recall, virtually the whole town streamed in from surrounding establishments to see just who it was generating such a volcanic blast of guitar-driven sound. Needless to say, they were invited back to play again — at a bigger venue. "It's important to be humble," Durand points out. "No matter how big the crowd or small the crowd, six years in, we still feel like we've got stuff to prove. We're all on the same page. I can't remember this band ever, ever sleepwalking through a gig. If we do, then it'll be over." 


MAMA thanks the Folk Alliance for partially underwriting our spring concert series.

---
STEVE GILLETTE and CINDY MANGSEN
 
www.compassrosemusic.com


8:00 PM Saturday, April 21, 2007
Otherlands Coffee Bar
641 South Cooper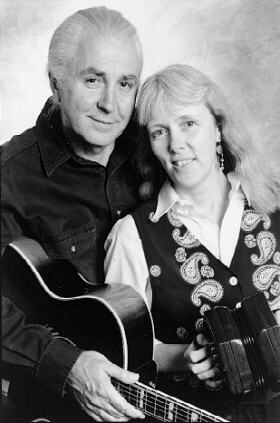 Steve Gillette is best known as a songwriter, with songs recorded by artists from Ian & Sylvia to Garth Brooks, from Jiminy Cricket to John Denver. His song "Darcy Farrow" alone has been recorded by more than one hundred artists since 1966, most recently by Jimmy Dale Gilmore and Nanci Griffith. Steve sings in a rich baritone and is a virtuoso on guitar, using a unique fingerpicking style with a flat-pick and two fingers. His most recent solo recording, Texas and Tennessee, was named one of the Top Ten Folk Albums of 1998 by Tower Records' Pulse Magazine.

Cindy Mangsen, who married Gillette in 1989, is also a songwriter, but her focus has been on songkeeping. Cindy is a master interpreter of traditional ballads, rich in myth and legend. She plays guitar, concertina, and banjo, and is renowned for her compelling voice, described by one critic as a voice that can warm a New England winter. Mangsen also performs and records with Anne Hills and Priscilla Herdman. Never Grow Old and Never Grow Up, duet albums by Mangsen and Hills, were two of the most significant traditional folk recordings of the '90s. Cindy's most recent solo album, Songs of Experience , won the Editor's Choice award for Traditional Folk Music from Crossroads Magazine. As Steve comments, "Cindy has brought me back to my roots, and I think I've influenced her in terms of ensemble playing, rhythmic development, arrangement and performing. We're very fortunate to play for people who really listen and who come to a concert with a certain sense of history. There's a strong feeling of community about this music."

Steve and Cindy have been featured on National Public Radio's All Things Considered and Mountain Stage, and have delighted audiences across North America and Europe with their music, warmth, and humor. 

This concert is partially underwritten by Mike Cannito in honor of his daughters Laurel and Caitlin.

MAMA thanks the Folk Alliance for partially underwriting our spring concert series.

---
ROBIN BULLOCK

www.robinbullock.com


8 PM Saturday March 17, 2007
Otherlands Coffee Bar
641 South Cooper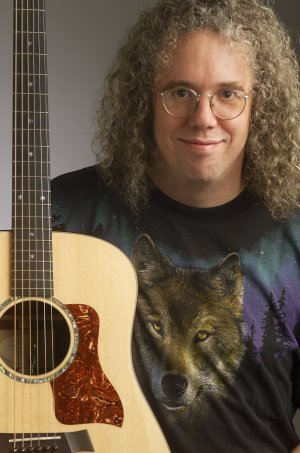 Robin Bullock is a prolific composer and multi-instrumentalist, whose virtuosity on guitar, cittern and mandolin blends the ancient melodies of the Celtic lands and their vigorous Appalachian descendants into one powerful musical vision. The 17th-century harp tunes of legendary Irish bard Turlough O'Carolan, the spirited jigs and reels of rural Ireland, the haunting ballads of the southern Appalachians and evocative original compositions all find a musical common ground in Robin's music, where lightning-fast fingerwork one moment is perfectly balanced with tender, quiet intimacy the next. A warm, friendly presence onstage, Robin effortlessly creates a magical world for the audience with his multi-instrumental wizardry, taking them on a journey to the heart and soul of Celtic and American traditions.

Originally rising to prominence as a founding member of the innovative acoustic world-music trio Helicon (winners of the Association for Independent Music's prestigious INDIE Award for Best Seasonal Recording), Robin's solo career has won him three Washington Area Music Association WAMMIE Awards, a Governor's Award from the Maryland State Arts Council, and a feature broadcast on National Public Radio's hugely popular Celtic music program "The Thistle and Shamrock." His recorded work includes four critically acclaimed solo CDs (Green Fields, Midnight Howl, Between Earth and Sky and The Lightning Field), and four collaborations: Travellers with legendary bluegrass mandolinists Butch Baldassari and John Reischman, A Midnight Clear: A Celtic Christmas with fellow INDIE winners Al Petteway and Amy White, The Irish Girl with French flute and whistle champion Michel Sikiotakis, and Celtic Guitar Summit with California fingerstylist Steve Baughman – the last honored by Acoustic Guitar Magazine with an "Editor's Pick" as one of the top CDs of 2003.

Born in 1964 in Washington DC, a major focal point for both bluegrass and Irish music, Robin began playing guitar at age seven, initially inspired by Doc and Merle Watson, Norman Blake and John Fahey. Robin's apprenticeship years were spent at fiddlers' conventions, bluegrass festivals and Irish seisuns, mastering the subtleties of a half-dozen instruments in both American and Celtic styles. Today, Robin is recognized as one of the few musicians who can so successfully blend the ancient airs and dance tunes of the Celtic lands with the roots music traditions of the "New World."

In 2000, Robin relocated to France, and now lives in the tiny village of Tripleval, on the Seine river northwest of Paris. He continues to tour and record on both sides of the Atlantic, in a number of contexts: solo, duos with guitarist Steve Baughman and flute player Michel Sikiotakis, and an annual Christmas concert tour with Al Petteway and Amy White. "Dazzling spirit...what he offers is not just virtuosity for the sake of virtuosity, but also the sensibility of one on a quest between past and present, traditional and modern." - Trad Magazine (France)

This concert is dedicated to the memory of Bill Metzger.

" My father, despite his best efforts, was not a musician. He was however, a supporter of Memphis music, and it is in loving memory of him that we continue his tradition of supporting MAMA"

David and Becca Metzger 
MAMA thanks the Folk Alliance for partially underwriting our spring concert series.

---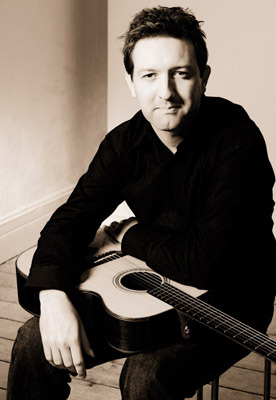 Guitar virtuoso Clive Carroll was recently described by Acoustic Guitar Magazine as "the best and most original young acoustic guitar player and composer in Britain." Born in Chelmsford, England in 1975, Clive has been immersed in a diverse range of music his entire life. Clive's father made him his first banjo in 1977, and a few ye>ars later he began to learn bluegrass and Irish music. By the age of ten, Clive was playing banjo in the family band, and by eleven he had picked up the guitar. Throughout his teenage years, he played at local venues in rock bands, funk and soul bands, a country group, and several orchestras.

With encouragement from John Renbourn, one of the world's seminal guitarists, Clive recorded his first solo CD in 1999, Sixth Sense. It received an unusually high level of attention from radio shows, reviewers, and journalists, and has since been described as "a milestone in the journey of the steel-string guitar." His long awaited second solo CD, The Red Guitar, was released in 2004, containing eleven original pieces as well as works by Gilbert Biberian and Wayne Shorter, formerly of Weather Report. fRoots Magazine gave it this stunning review:

Truly a guitarist for all seasons, Carroll here delivers an album full of ornamentation and filigree, putting him up there with his peers such as John Renbourn and Tommy Emmanuel. Inspirations run from newgrass and fusion jazz to the inevitable Irish stylings, all cleanly arranged and immaculately interpreted. Rating: THUMBS UP!

For the past two years, Clive has toured both as a solo performer and with such greats as John Renbourn, John Williams, and Bill Wyman's Rhythm Kings. In 2004 he was included in Total Guitar Magazine's "Top 10 Acoustic Guitarists of all Time." Clive's Memphis concert is part of his 2007 U.S. tour, and we kn\ow you won't want to miss it.

---